Structure Research Design Paper Requirement: APA format 8~10 pages Political corruption (IV) cause social injustice (DV) pick a country
Structure Research Design Paper Requirement:
APA format 8~10 pages Political corruption (IV) cause social injustice (DV) pick a country
Introduction
-Explain the puzzle
– Research question
– Brief explanation of theory and state hypothesis
– Explain why the question is important
– Road map rest of the paper
Theory Section
-Causal mechanism (i.e. why and how the IV affects –or changes- the DV)
-State hypothesis
Data
-Operationalization of main variables
-Operationalization of confounding variables
-Measurement of main variables
-Measurement of confounding variables
Methods
-Selection of a method to test hypothesis
-Justification for selecting the method
-Carefully explain how you would design the test (for example, if you use an
experiment, explain how you would set up the experiment –remember there
are several steps one has to follow)
Conclusion
Here is my thesis for this paper:
Political corruption is defined as the abuse of public power to achieve private ends or benefits. The higher a country's level of political corruption, the greater its level of social inequality. Political corruption can affect social justice in two different ways. First, the government USES public power to gain private benefits directly. Second, the government, as a third party, provides special channels for relevant enterprises or individuals to seek more benefits. This hurts the common good of all citizens. The government monopolizes or controls scarce resources or land in order to gain more benefits. The extra transfers, storage and consumption will be paid for by consumers. When the unit price is set too high, there will be more wear and tear and storage fee, and consumers have to pay more money to obtain resources. It's unfair to the whole society. The government will also lead to serious social inequality in public expenditure and investment. For example, the high cost of counterfeiting and maintenance in public buildings invested by the government cannot match the public benefits. Serious corruption will make this phenomenon more obvious. For example, the projects invested by the government will not be well operated, and the waste of a lot of financial resources and human resources is also unfair to the society. Governments can also increase social inequality by imposing tax controls on specific businesses. Import and export tariffs of foreign trade, for example, the oil price imported by the oil company will be controlled by the government. As a necessary consumption material of life, the interests of the vast number of consumers will be seriously affected.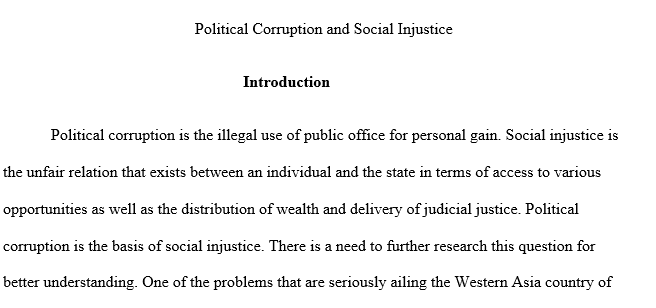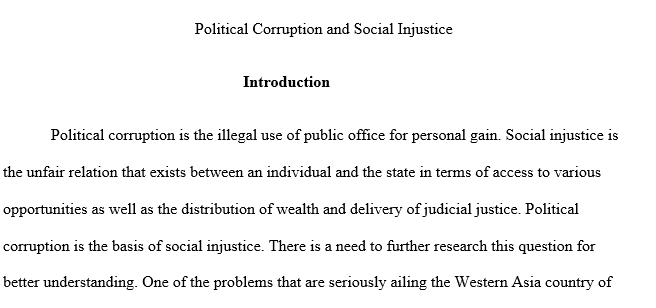 2401 Words
APA