IC Written Assignment 5
Answer the following assignment questions as completely as possible.
350 words each essay
Please number each essay
APA
Essay 1
In the globalized marketplace, contemporary business leaders must manage a variety of cultural expectations and adapt them to the workplace. What cultural differences of values and behaviors are most important for a manager to be aware of? How could a business manager best handle cultural conflicts?
Essay 2
A resort hotel chain is opening a hotel in Saudi Arabia. It is designed to accommodate visitors from other countries as well as local Saudi business executives. To advertise in the magazines in the Mideast, the hotel chain plans to use one of its ads that promotes its property in Atlanta. This ad shows a man and woman in their thirties, sitting near a pool, in their bathing suits and "toasting" each other with cocktail glasses to imply "We're having a good time in this paradise-like environment." Do you anticipate any problems in running this ad in the new location?
Essay 3
Explain what is meant by the phrase "communication is rule governed." Compare some of the different "rules" that govern your communication in the following contexts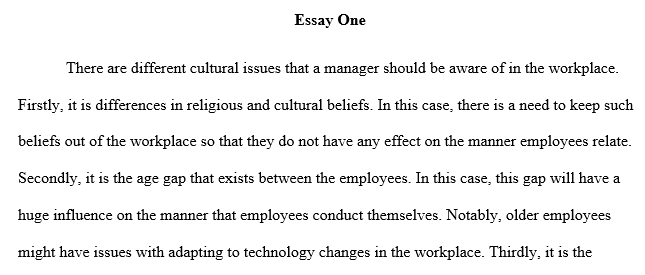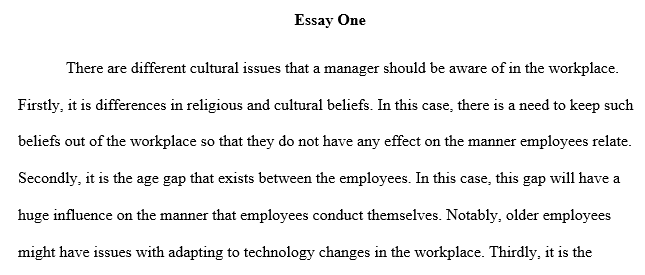 1170 Words
APA